Mondays

Magical Melodies
Mondays at 10:30 am 
Featuring songs, dance, and instruments, followed by a trombone parade with Mr. Chris! Children ages 2-4. Registration required for each date, 5 classes at a time. Free to Emerson patrons! *NEW* Out-of-town patrons will be charged $20 for every 5 classes. Payment is required in advanced.

Dates include:
January 7th, January 14th, January 28th
February 11th, February 25th
Click The Date To Register:
January 7
January 14
January 28
February 11
February 25
Emerson Anime Club, Grades 4-9
Monday January 7 at 3:30 pm
Come and make your own origami while watching popular anime and enjoying some Japanese snacks! Registration Required.

Tuesdays

Baby & Me
Tuesdays at 11:30 am
An introduction to songs, dance and finger plays with stuffed animals and rhymes. Newborn to age 2. Drop-in.
This class practices cognitive and gross motor skills important for early development in a group setting with peers. Perfect for parents and guardians (grandparents too!) to social in a supporting atmosphere.

Wednesdays

Preschool Story Time, Ages 3-5
Wednesday January 2 at 10:30am
Join Miss Victoria for story time geared for children in preschool, ages 3-5. No registration required.
Winter Craft, Ages 2-5

Wednesday January 9 at 10:30 am
Warm up at the library with your little one and enjoy a winter themed craft for ages 2-5. Registration required.
Bendy Bookwork Yoga Storytime, Ages 3-5

Wednesday January 16 at 10:30 am
A twist to traditional storytime, weaving traditional yoga poses and energy exercises together with story books and rhymes that will bring a new physical element to literacy; teaching focus, attention, and body awareness/control. Suitable for ages 3-5. Registration required.

*Yoga mats are not required, but patrons may bring one if preferred.*
DIY Valentine's Card For Hospitalized Kids, K-6

Wednesday January 23 at 3:30 pm
During this unique after school craft children will make Valentine's Day cards for kids in special care. Registration required.

Thursdays

Winter Rocks Painting, Grades K-6
Thursday January 10 at 3:30 pm
Take part in this national phenomenon at the library! We invite kids and their families to paint rocks with inspirational messages or designs with a Winter theme promoting kindness and courage spread throughout the community. When you find a rock place it somewhere else to brighten someone's day, for a random act of kindness goes a long way! For participation, kids will earn SwagTags incentives! The more they earn the more they add to their collection!
When you find a rock, take a picture and use the hashtags #thekindnessrocksproject and #emersonlibrarynjrocks and post on your social media account(s). This will help track how far the rocks can travel!

No Bake Creations, Grades K-6
Thursday January 17 at 3:30 pm
Create healthy snacks with ShopRite of Emerson's Dietitian Rita. Registration required.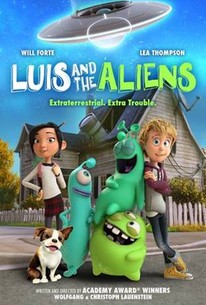 After School New Movie

Thursday January 24 at 3:30 pm
We will be showing the newly released family movie, "Luis and the Aliens". Snacks included. Please register.

Fridays


Saturdays

Snowman Breakfast

Saturday January 19 at 10:00 am

Story time! Activities! Photo-ops! Face Painting! Bagels, pastries, and hot beverages served. Open to patrons of Emerson only. Registration required. Please list each family member as space is limited.
*Snowman Breakfast is full. This is a friendly reminder for patrons who registered; please contact library for cancellations